As the summer season rolls around, it's finally time to sit back, relax, and enjoy your weekends out by the pool. As any experienced pool owner will tell you, the preparation that goes into getting your pool ready to use is no easy feat. Big R is here with tips to make the process easier so that you and your family can get out and enjoy the pool in no time.
Get Equipped!
First, you'll want to check on the pool equipment and supplies that you have stored away since last season. Replace any rusted or broken necessities such as the Aquamate Leaf Skimmer or Aquamate Above Ground Pool Vacuum Hose to give yourself a fresh start for summer. There's no time for a dirty pool! Restock any chemicals that are old or running low. Better to be prepared then to realize your supplies are unavailable when you need them!
Re-Cover
After a long winter, chances are your pool cover has collected its fair share of filthy water runoff and debris. Use a pool cover pump to relocate this water to other areas in your backyard. Once you're able to remove your pool cover, be sure to give it a thorough cleaning using a KÄRCHER® Follow Me Electric Pressure Washer 1800 PSI. Lay your cover out to dry before storing it away for the summer to prevent any mold or mildew from developing.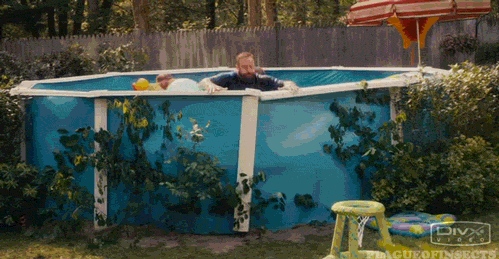 Unplug the Winter
If you live in an area with continuous freezing temperatures, it's likely that you used winter plugs to help avoid damage caused by ice. As warmer weather approaches, it's important to remove those plugs and replace them with the normal plugs that allow your equipment to run smoothly and efficiently.
Check Your Water Chemistry
It's always a surprise to see what you uncover in your pool after those long winter months. Use a Aquamate 2 Way Pool & Spa Test Kit to check your water's pH and chlorine balance to ensure safe levels to swim. Know that each type of pool is different in the amount of chemicals to add based on size and type. Ask your local Big R store about how to best fix the water chemistry problems you may face.
After successfully preparing your pool for summer, all that's left to do is ENJOY! Big R can provide you with not only advice and equipment for opening up your pool, but also the necessities to fully appreciate your hard work. Check out our selection of inflatables and accessories that will provide hours of fun for all ages!
http://blog.bigr.com/wp-content/uploads/2017/04/open-pool-summer.jpg
400
600
Big R
http://blog.bigr.com/wp-content/uploads/2017/12/Big-R-Bin-2.png
Big R
2017-04-28 08:00:01
2017-04-27 18:31:04
How to Open Your Pool This Summer